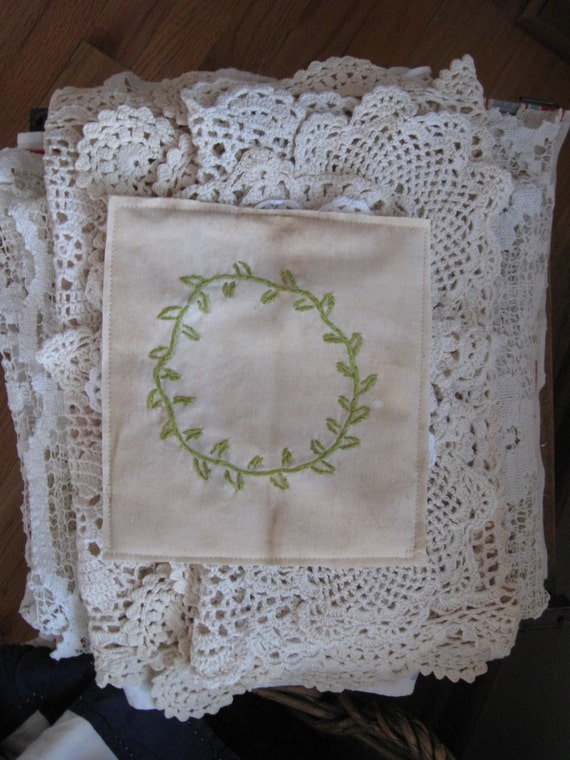 My mom cooked for us seven days a week so a hot pad reminds me of this. She was a great cook, too!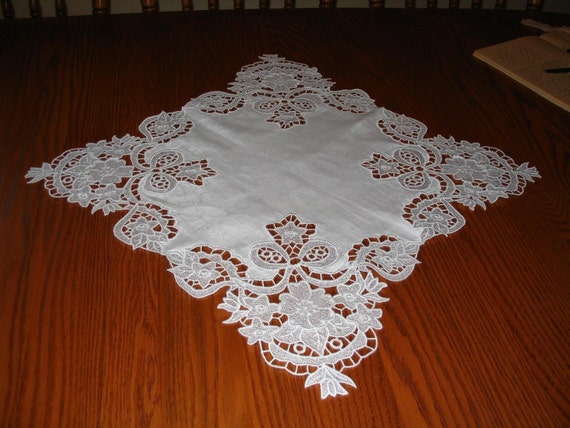 My Mom worked in a lace factory for 30 years. As kids, we would go and visit her and the other workers every once in a while. There were these huge heavy (and I mean heavy) rolls of allover lace that needed to be reduced down to a manageable size and shipped around the world to be sold. The machines that were needed to take these rolls of lace and card them were massive and quite impressive.
Whenever I see bolts of allover lace, I never fail to go back in time to seeing how Mom did her job. I was amazed by her strength and most importantly her work ethic!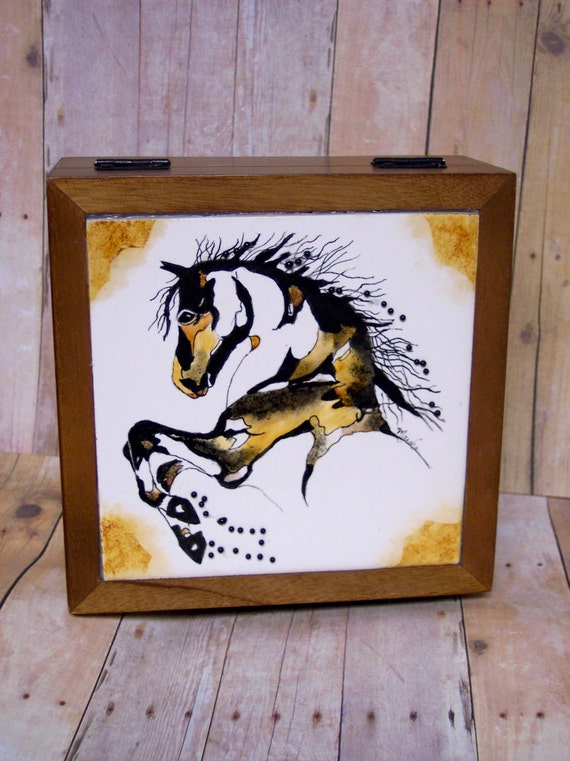 My life is full of lots of Mothers, Women who love horses. So I thought this hand painted box of a Paint Horse would be a one of a kind gift item for Mother's Day.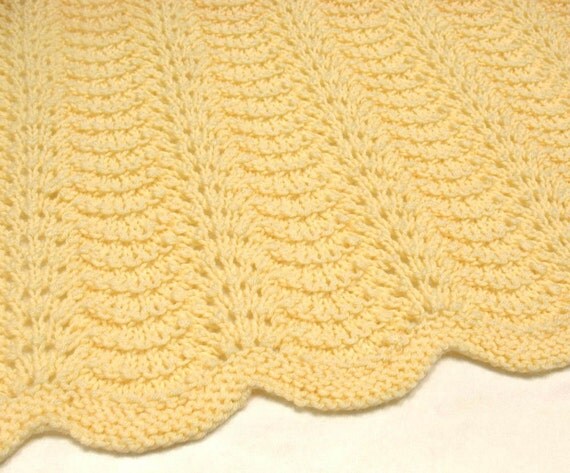 Mother's Day is a special day of honor for all mothers, including expecting moms carrying precious life of expected little ones. This baby blanket would make a special Mother's Day gift for a mother-to-be.
This brings back fond memories of when my children were born, and the special feelings when I got to wrap my new baby in a handmade blanket to come home. I used the same blanket for both of my children, and have saved this blanket as a special keepsake to pass on to future generations.
Please visit the shops by clicking on the shop name and/or the photo itself.
Enjoy these special items!
Thank you all for sharing your amazing talent and memories with us!