More Wonderful Girts for Mother's!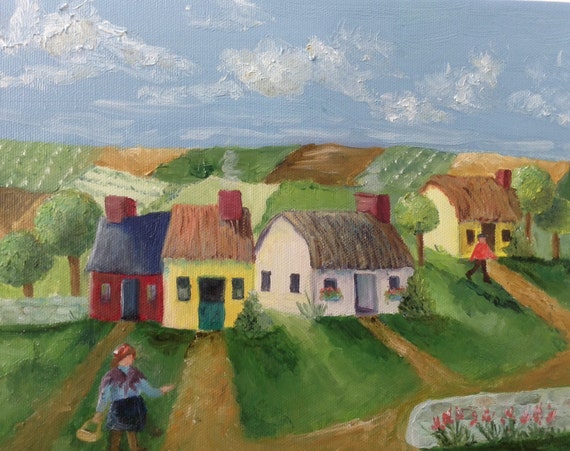 My Mother was from Ireland and we often traveled there spending extended time in the house of her birth. When I do these paintings of Irish cottages or little villages in Ireland it takes me back to when I was with her. I was so lucky to be able to spend this time with her and experience what her childhood was like. I miss those visits and revisit them in my paintings.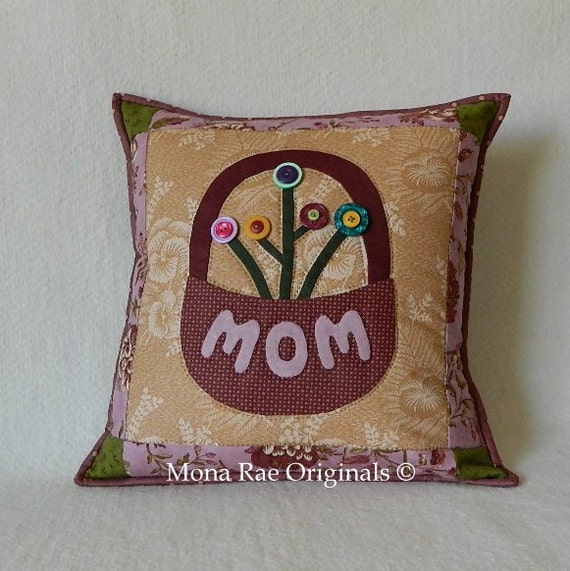 Did you ever wonder what happened to all of those buttons in your Mothers button basket? They grew into button flowers on my Mom pillow.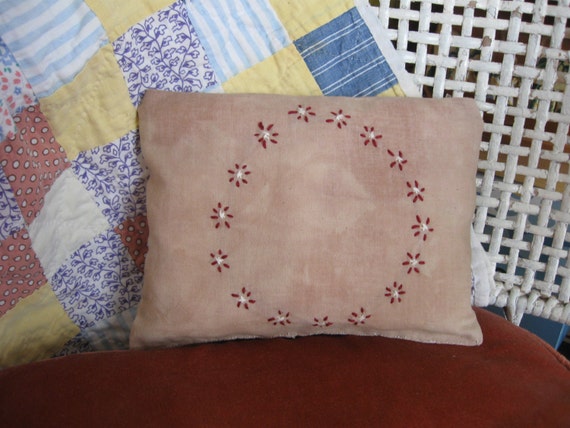 My mom and I used to watch the 4:30 Movie together after school. We each had a side of the sofa and a little pillow. These embroidered pillows I make remind me of her.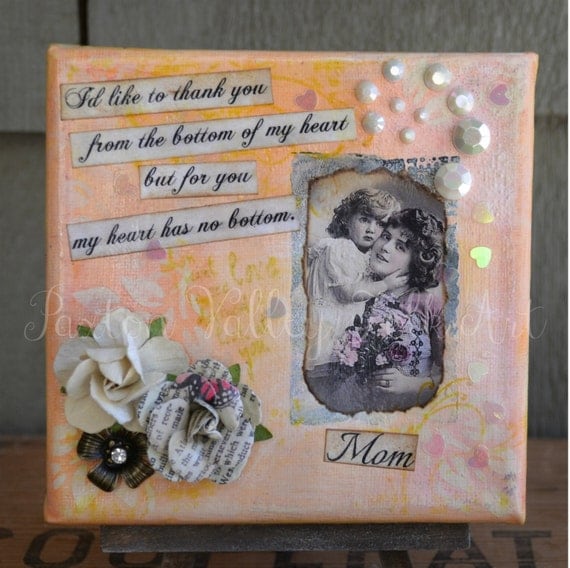 The quote on this little canvas I created says it all when it comes to my Mom, her love, understanding and support for me and my brother as we were growing up, and to this day, is boundless. And in return, our love for her is bottomless. She loves antiques and warm soft colours, so this little mixed media plaque was created to include some of those elements. I added the scattering of little hearts to reflect not only my love for her but also to represent how her heart keeps on giving. Love you Mom!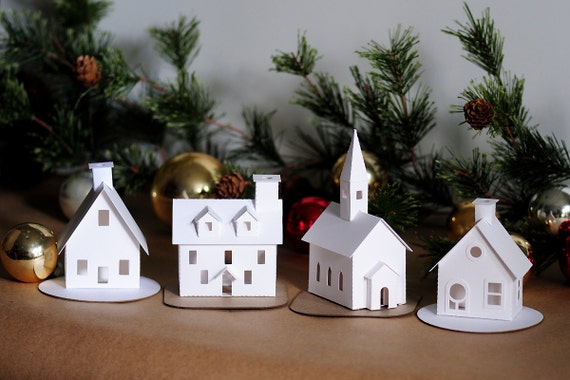 My mother was such a warm welcoming woman. She made our home a cozy & comforting place to be. She was always learning something new...a new craft, painting technique or recipe. She always makes me think of home and how lucky I am to have such wonderful memories...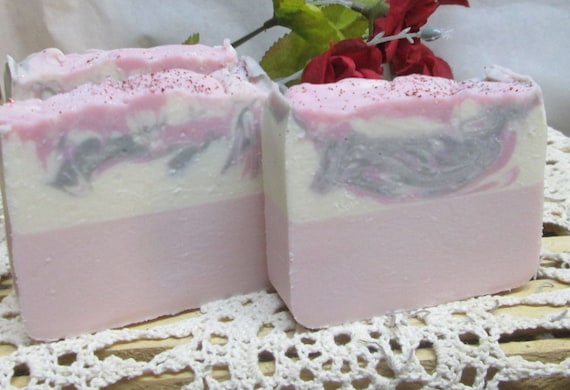 Nothing brings back the past so much as scent. This one reminds me of my mother whom I lost when I was twelve. I'm not sure why this brings her to mind, but it always does. Rose is the predominant scent in this soap, but the geranium is a subtle background to this wonderful vintage fragrance.
Please visit the shops by clicking on the shop name and/or the photo itself.
Enjoy these special items!
Thank you all for sharing your amazing talent and memories with us!